Augmented and Virtual Reality technologies gaining more ground and used in libraries and educational sectors. This article explains, how Augmented Reality can be executed in academic libraries.
Using Augmented Reality in the Library
In today's world, augmented reality services supports Libraries. AR library App, allows users to explore library with an Augmented Reality interaction. This system offers to search, locate and navigate with the intuitive digital interface on physical space.
We can create a buzz about the library by engaging an innovative technologies among the students. By sharing this excitement with students and meeting them at their point of need, the library can create more walk-ins and visitors to physical library spaces. Libraries can use this augmented technology to increase existing outreach and advertising materials as well as technology programming.
 Book Searching through Augmented Reality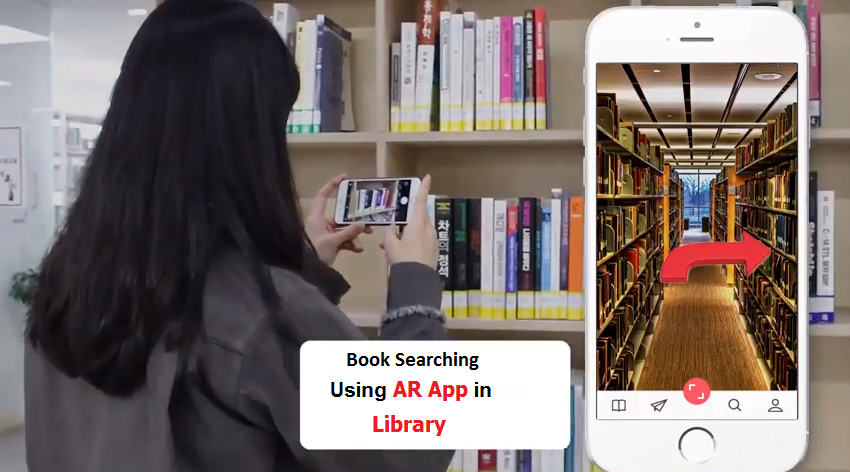 It helps readers, to find new materials on the bookshelf
Finding and discovering books at the bookshelf level
Easily identifying genres and classification of books
Easing patron searches for next book to read
Advantages and challenges of using Augmented Reality for Library:
By using Augmented Reality to engage students in the library and seeing your library through Visual Eyes. Here the Example:
Now, you can get an Augmented Reality Book searching app from Immersive Gaze. Just upload your book's special features to your library smartphone app for searching and get started to enhance the readers.